Modern Electric Motors of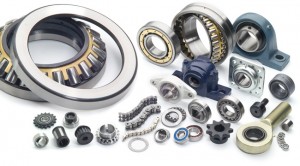 reputable quality do not, in general, fail without unusual external problems causing them to do so.
The one exception to this adage is where bearings are concerned.
One of the few maintenance tasks regularly needed to be carried out on modern equipment is the timely replacement of bearings.
We undertake this repair more often than most – in fact we recommend that bearings are ALWAYS changed when you have gone to the trouble of taking the motor out of service in the first place – and we ALWAYS insist on fitting FAG, SKF or similar.
Electromotors carries a substantial stock of bearings that allows us to undertake fast turnarounds to get you back into production very quickly.